I am the perfect example of life not going to plan, I've had my fair share of hard times. From being paralysed at 18, bankrupt in my 30s to losing virtually everything four years ago.
Even my attempted suicide did not go to plan! Luckily.
I'd like to share a little story.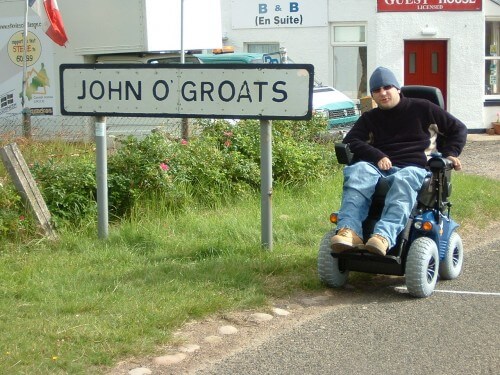 In 2003 I decided to embark on a 900-mile challenge in my electric wheelchair. It had been a dream of mine since I realised running the London Marathon after breaking my neck at 18 was out of the question.
For two years a team of us met every month to discuss my challenge and to plan it down to every last detail.
A common challenge in the UK is to travel from the southernmost point Land's End on the tip of the Cornish peninsula to John O'Groats on the northernmost point of mainland Britain.
After ten years of dreaming and two years of planning, we set off to John O'Groats where my challenge would begin at 9 AM, 1 August 2005.
Scotland is amazing, and I had the privilege of travelling at an average speed of 7 mph which meant I got to see it in detail, the terrain and the lushness that felt very untouched. I frequently found myself thinking I wonder if any human has ever walked across that part of that hill.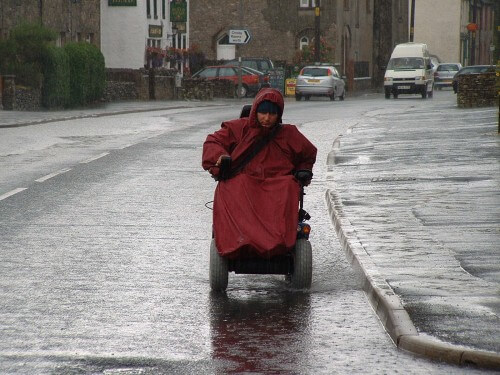 Around tens days in we were in Lancashire. Rain! It was like a constant monsoon so several hours. It felt like a challenge or a mistake that day. We were eating out the back of a small van, cooking the meals as well as doing all the other necessary things. And I'm not talking about a nice Winnebago; it was a box van with nothing but boxes inside. With buckets to go toilet, we were slumming it.
Two weeks into the challenge, we had just negotiated Manchester. We were enthusiastic with renewed energy and decided to push on that evening towards Macclesfield.
It was at this point everything went wrong.
I hit a sunken drain, my chair went up the bank and overturned into the middle of the road slamming my head and my shoulder into the concrete.
I have broken my shoulder, several cracks in the ball joint.
The challenge was over.
All that planning which included a lot of people, businesses and support throughout the whole country. At that moment it was all over. I was gutted and in a lot of pain. I had let everybody down, it was my fault. It took me a long while to get over the guilt.
You see, life doesn't go to plan, I didn't plan on breaking my neck at 18. I didn't plan on turning 17 and taking an overdose I also didn't expect my bankruptcy in 2000.
I also didn't plan my relationship to go wrong.
The important part is what we do next. I know, at the time it's difficult to see the gift that these twist and turns give us. To find these gifts, we need to respond to the situation and use the energy and strength we receive to growing rather than complaining.
Here's one way of dealing with hard times
Take a pen and piece of paper have now, right down on the left, all the problems in your life. Now on the right-hand side write down the response to each one and what you are going to do about it.
Right there, on the right is your plan.
Guess what, not all of it will work out. And that's okay! Right now you are 100% successful at surviving.
It's your future. Yes yours!