The morning of Christmas Eve 1990: a scream came up the stairs, "Steven, get down here NOW!"
My parents were obviously mad about something but I had no idea why until I got down there; they had just received a letter from my college.
It went something like this:
"We are writing to wish Steven luck in the future. Recently Steven has left us no choice but to encourage him to seek a career outside of the college education system."
A polite way of saying your son has been kicked out of college!
My parents were fuming, and on Christmas Eve of all days. I was in so much trouble I don't think my ears stopped ringing all over Christmas. Eventually we reached an agreement: I could enjoy the Christmas break with everyone else, but I was to find a job in the New Year.  It was the first time I had experienced responsibility and pressure in the adult world. From that moment on it was damage limitation, I knew I had to find work but I had no idea what to do next.
I spent all Christmas worrying, and then December 31st came and "Happy New Year!" – except not for me, all I could think of was how to get out of the situation I was in.
I applied to the local supermarket, because I naively thought there are always jobs available in places like that. I sat back waiting for the response letter but was surprised when it arrived and informed me there were no available jobs.
I did the only thing I thought I could do: I lied to my parents and told them I had an interview.  It gave me some breathing room, and like so many lies it was a spur of the moment thing that seemed like a good idea at the time, but wasn't at all.
On the morning of the now infamous made-up interview I got dressed in my suit, the one I had from my work experience placement a couple years previously at the Houses of Parliament.  I looked smart, I looked the part.
I set off for the interview with my parents wishing me good luck, and after a 20 minute walk I arrived at the supermarket with absolutely no idea what I was going to do next.  I knew I was going to have to turn around, go home and say I didn't get the job. It seemed like a nightmare; more job searching, nagging and hassle, so I made a bold decision and did something crazy.
I walked into the staff entrance of the supermarket, told them I had an appointment with the personnel manager and after a little confusion and a lot of bluffing on my part (of course I had forgotten the invitation letter) the personnel manager agreed to see me and I was invited upstairs.
"Hello, I'm sorry for the confusion, but I'm sure we don't have any interviews scheduled today; we're not actually hiring…" she said with a look of confusion and apology.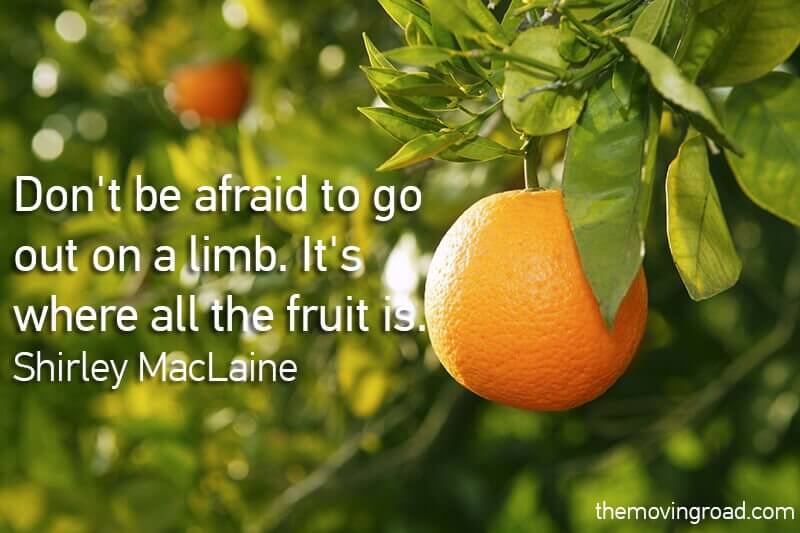 At this point I had to come clean.  It is no good lying to get a job.  So I confessed nearly everything, even the bit about being kicked out of college and lying to my mum.  Over that five minutes I must have shown how driven and committed (or desperate!) I was, because by the end of my confession I was offered the only position she could think of that needed an extra pair of hands: working on the fish counter.  I took the job without even hearing what it was, I don't think it dawned on me that I knew nothing about fish apart from the odd trip with my dad when I was young.
A couple of months later, while I was on my break from working on the fish counter, I spoke to the personnel manager again.  I asked her honestly why I got the job.  She said it was down to my determination, ingenuity and outright boldness, that she believed there was no other choice; when someone wants something so badly they are willing to go out on a limb to get it, then they must be worth employing.
When we are left with nowhere to turn, stuck between a rock and a hard place, something happens inside us that fires up our innate human drive, a drive so powerful we can overcome almost anything. This drive can also be sparked by intense desire as well as desperation, and if we want to make the best progress we can in life, we need to ignite this drive by searching for what we really want.
If you want something bad enough, go out on a limb. Be bold, be creative and go and get what you want, don't just sit around and wait for it to come to you.