I think we are all guilty of thinking more money would lead to more #happiness at one time or another.
We've all heard the phrase "money does not buy you happiness" and on a deeper level we know this is true. If you do not have enough money to pay your bills, eat relatively well and have a small luxury like eating out occasionally then yes of course you would be forgiven for thinking money is more important than time.
In six studies in which nearly 5,000 participants were asked questions to see what they valued more, time or money, it was an almost evenly split whether they had money or not.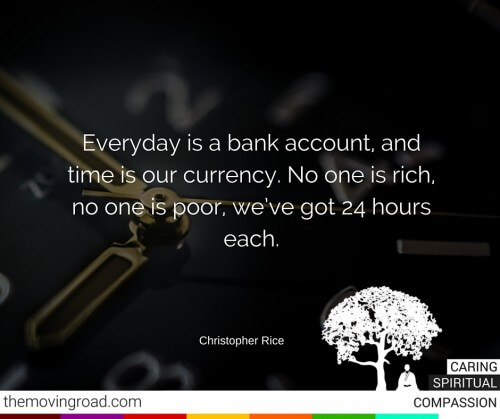 Age seems to have the biggest bearing on which you are likely to value most. It's not surprising how time becomes the higher priority as you get older. While you are young you have so many desires like luxury items and money is the means to get those desires fulfilled. But, as you get older and your time becomes more compressed  and your desires become simpler time will then trump money. Spending time with family and friends will become more important than that expensive car that you thought would make you happy.
10 Habits Need Giving Up to be Happier
If we looked at time as a currency, and we were given so much each day wouldn't we all spend it a little different?
When I was younger I almost thought I had unlimited time, although I knew that wasn't the case it certainly felt I had more than I needed to accomplish everything I wanted to. There was no rush. Although I haven't got the urgent rushed feeling yet, I do feel time is slipping away. I am becoming aware of how I am spending my time and whether it is beneficial to me or not.
I tried to watch less TV, stopped playing games and working on my addiction to funny cat videos on Facebook.
Valuing your time more than the pursuit of money is linked to greater happiness, according to new research published by the Society for Personality and Social Psychology.

"It appears that people have a stable preference for valuing their time over making more money, and prioritizing time is associated with greater happiness," said lead researcher Ashley Whillans, a doctoral student in social psychology at the University of British Columbia. The findings were published online in the journal Social Psychological and Personality Science.

The researchers found an almost even split with slightly more than half of the participants stating they prioritized their time more than money. Older people also were more likely to say they valued their time compared to younger people.

"Having more free time is likely more important for happiness than having more money," she said. "Even giving up a few hours of a paycheck to volunteer at a food bank may have more bang for your buck in making you feel happier."

From Valuing your time more than money is linked to happiness
My big takeaway and the really interesting part that surprised me more than anything else is that the amount of income never made any difference when it comes to whether or not they valued money or time.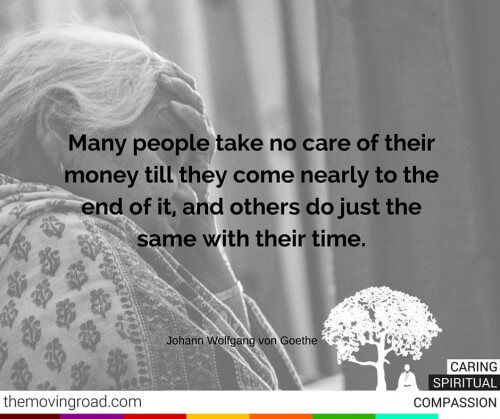 Which do you value more, money or your time?
Let me know what you value more in the comments below.
For me it is time, but then again although I don't have much money I am able to pay my bills, and I am thankful for that.