Change is dam frustrating and holds so many people back. Including me.
Every night before going to sleep I write a small to-do list, starting with my "Eat the Frog" task.
I was introduced to the concept of eating a frog by Brian Tracy in the book "Eat That Frog!". Get more of the important things done – today!
Firstly, neither Brian nor myself have some eating fetish that requires harming innocent frogs, but, we both like getting stuff done and the book has a wealth of information on this topic.
The premise of 'eating the frog' is that you do your worst, biggest, most dreaded task first and for good reason. In the morning you are substantially more productive, energized and motivated, which all disappear quickly after lunch.
It worked amazingly well! I got jobs out the way that had haunted me for months. They didn't even take that long, coupled with the sense of accomplishment. I was also more motivated than ever. I was feeling great; there was nothing bad to it.
Around 10 days later while writing my list, I noticed one 'Eat the Frog' task was the same one appearing on the list the previous two nights.
What happened?
I had gone back to my old ways, putting off the one task I should be doing until the end of the day, which really meant tomorrow, which quickly turns into three months later.
Why do we do this? We find a better way of doing something that benefits us in so many ways and then we suddenly wake up and realize we stopped doing it again.
It makes no sense. We are intelligent human beings. We know differently.
Let's blame it on habits, and of course, that is what it is. Then again, is it really the fault of 'habit'? Of course not. We simply blame the habit, as if it truly controlled the action.
I'm going to blame the subconscious mind; you know, that powerhouse that does nothing but reprocess old information you have built over the years to decide what you should do at any given moment. On top of that, it does an amazing job. It really doesn't give a shit if you decide on a different way. This is no different with my task dilemma, a diet or giving up cigarettes. It still thinks the old ways are best.
Until proven otherwise, the subconscious mind is damn stubborn and you will have to prove your new ways work, day in and day out.
It would be like trying to convince your parents to vote for a different political party!
Just like your parents, your subconscious mind does not see a problem with the way it thinks. It has served its purpose up until now.
However, there clearly is a problem because I want to 'Eat the Frog'.
Creating habits is much easier than replacing them. This is an article on how to create habits the most efficient way I have found.
I'm going to leave you with a few tips and as of today, I have been eating the frog for two weeks now and it feels good.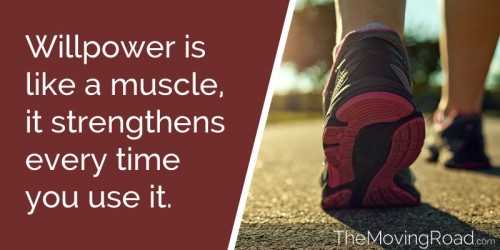 Tip 1. Reward yourself, even if it is small. Your subconscious mind loves fun, so if you spent a couple of hours doing the dreaded task, then spend 30 minutes doing something you enjoy, but limit it!
Tip 2. Don't be hard on yourself if you do not do the dreaded task today; come back tomorrow and do it, but do not reward your subconscious mind. Rewards have to be earned.
Tip 3. If the task is going to take more than two hours, break it down. Anybody should be able to survive two hours of doing something they don't want to do.
Tip 4. Be accountable. Find somebody that is going to nag the shit out of you each day until you can say it is completed, truthfully!!!
Tip 5. Tie the new habit to an old habit. You brush your teeth every morning, so before doing so push yourself to do your push-ups.
Ultimately, it takes willpower. Willpower is like a muscle, it strengthens every time you use it. When willpower starts to diminish, old habits will kick in, but you have to do it long enough for the habits to become subconscious, without thinking.
I cannot do it for you, just like you cannot do it for me.
So, it is time to start eating that frog.